Well - it's holiday shopping time so I let myself go on a bit of an Anthro spree thanks to the great deals from all the markdowns.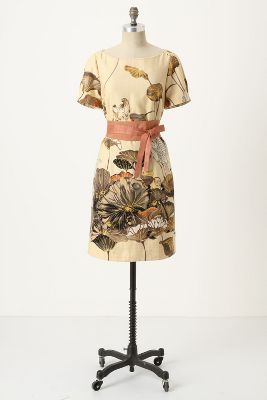 Style# 19329861
I've been eyeing this one for some time due to the really artistic and richly coloured Asian print as well as the very wearable heavy 100% cotton material and cool obi belt. I bought the 0 and thought it fit quite well. When I tried on 1 size up, I found it to be huge on me.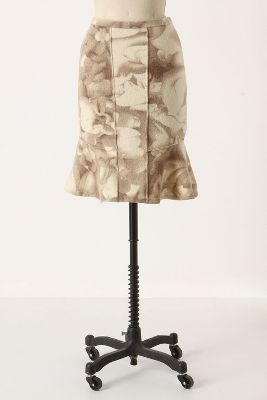 Style#18909903
Had my eye on this one for a while so once it got marked down I jumped. My
original review was here
- purchased in a size 2 and it is lovely!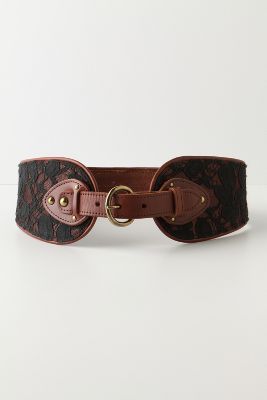 Style#19325679
I always wanted a corset style belt. Love the shape of this one and the small actually fits my petite waist without requiring me to punch additional holes into it - yay! The lace over leather is a nice concept.