In addition to all the fabulous
in-house brands that Anthropologie carries
, it also carries many external brands not owned by parent company Urban Outfitters. Here are some of the external brands that I've seen turn up fairly consistently, though Anthropologie often does special partnerships and collaborations so selection can often vary:
AG (Adriano Goldschmied)
- I am a big fan of the
AG selection at Anthropologie
, in particular the AG Stevie Corduroys, which I just cannot get enough of (see review
here
).
Anna Sui
- Anthropologie has carried both Anna Sui products (perfume and dresses come to mind) and has done special Anna Sui for Anthropologie collaborations with the designer.
Here's
the latest selection.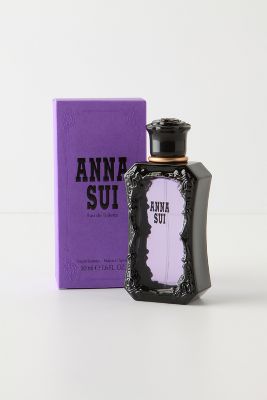 Byron Lars Beautymark
- this is the brand behind the famous On-a-Wing blouse that so many of us Anthropologie fans adored (see blouse review
here
).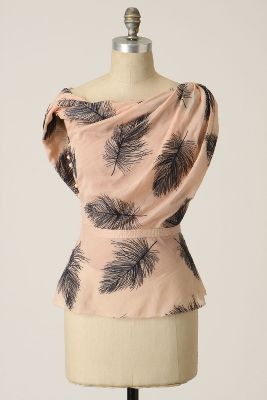 Ella Moss
- Sister brand to Splendid, it is known for it's West Coast casual vibe and soft fabrics.
Here's
the latest selection.
Hansel from Basel
- an quaint hosiery company based out of L.A. I personally love their wool tights! See a review of their Garland Tights
here
. Also
here's the latest selection
at Anthropologie.
Joe's Jeans
- A staple at
Anthropologie
for denim, though I confess I have yet to become a Joe convert.
LA Made
- Definitely more of a downtown, urban vibe to this brand whose focus is "LA style." See my
review on Acres of Indigo Shirtdress
. See current items
here
.
Plenty by Tracy Reese
- Anthropologie often carries Plenty by Tracy Reese dresses and and other pieces. Click
here
for the latest Tracy Reese that Anthropologie carries. Plenty is described as "For the Bohemian spirit who seeks to discover the world's treasures, plenty offers a fashion collection, rich in ethnic detail, to accompany the soundtrack of her life."
Splendid
- a sister brand to Ella Moss that specializes in the "perfect tee" and more casual designs.
Here's
the latest carried at Anthropologie.
Twinkle by Wenlan
- gorgeous luxe pieces that really are made of beautiful materials. I have yet to own a piece but definitely pine for one. See
more
at Anthropologie.
Brands Anthropologie has partnered with:
Ruffian
- The
Mise en Scene series
definitely focuses on the more luxe, runway side of Anthropologie.
An American art phenom and entrepreneur, the late Vera Neumann took the 60s art, fashion and home decor world by storm with her bright, bold color palettes and eye-catching prints. Vera began her dazzling career by studying at Cooper Union and then worked as an illustrator and textile designer before going into business for herself. Her first business endeavor was based out of the small studio apartment she shared with her husband, George. Together they built a silkscreen small enough to fit on their dining room table and printed placemats, which they cured in their oven. Famous for saying, "Fine art should not be relegated to the walls. It should surround you," each of the pieces you see on anthropologie.com began as an original piece of artwork by Vera and was then adapted into something wonderfully usable for your life.